Team Leadership:
Team Problem Solving, Innovating, and Decision Making
This course unleashes the power of neuroscience to assess, strategize, and supercharge your team's problem-solving skills. Get ready to ignite innovation, foster collaboration, and make game-changing decisions together. Don't miss out on these essential skills for every team.
Course overview
Unlock Your Whole Brain: A Mind-Opening Journey as your team discovers the power of the NBI™ assessment- fusing neuroscience and creativity research. Gain invaluable insights into your thinking preferences, communication style, decision-making process, learning methods, and innovative capabilities. Embark on a learning experience that will revolutionize the way you perceive and engage with the world.

Time Investment: 3- 90 minute sessions

Cost: $4500 for up to a team of 10. Each additional participant is $200. The maximum number of participants is 20.
Empty space, drag to resize
1
Enroll your Team
Fill out the course interest form. Connect with a Thriving Teams Learning Ambassador to identify potential dates for your on-demand team learning experience. Our learning ambassadors will gather any additional information needed during the initial conversation. This will ensure your experience leads to deep learning.
2
Take the NBI Assessment
Prior to the first team development meeting, your team will need to take the Neethling Brain Instrument (NBI) Assessment. This is a short assessment that will take you approximately 15-30 minutes. You will follow the directions in the email sent to you.
3
Attend 3- 90 minute sessions
Our cohort will meet live virtually over 3 different sessions. We will unpack your assessment results, help you make sense of them, and help you uncover ways to be more effective communicators, problem solvers, innovators, and decision makers.
What's included?
Pre-Work

You will take the Neethling Brain Instrument (NBI) assessment along with a few other activities to help you come to the session with the insights needed to jump start the learning.

Live Cohort Sessions

This class will meet three times. There will be time in-between the sessions to provide time to explore, learn and reflect prior to the next live session.

NBI (Neethling Brain Instrument)

Prior to our first live session, each participant will take the NBI (Neethling Brain Instrument) assessment. We will send a link with instructions. During the first live session, we will do a series of experiences to help debrief the results.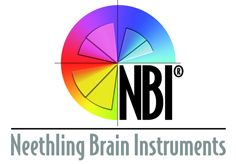 Neethling Brain Instrument
Why the NBI?
This neuroscience-based assessment focuses on the eight dimensions of thinking. It helps you activate your whole brain for maximum impact, and it helps you communicate more effectively with your team. As a team learn how to unleash the power of collective problem-solving.
The current world of work depends on knowledge workers–building the capabilities to harness the skills, knowledge, and insights of employees, teams, and clients is the only true competitive advantage any organization has.
It is a diagnostic survey that indicates your personal thinking preferences. Your preferences influence the way you communicate, make decisions, solve problems, and interact with others.
The Neethling Brain Instrument (NBI) provides insights into personal thinking preferences and when done with teams- the "team brain." Insights from the assessment can be applied and add value across many areas of your organization.
Our instructors
Meet our core team
All of our instructors are highly qualified professionals, widely acknowledged in their field.
Subscribe to our newsletter now!
Get weekly updates on live streams, news and more right in your mailbox.